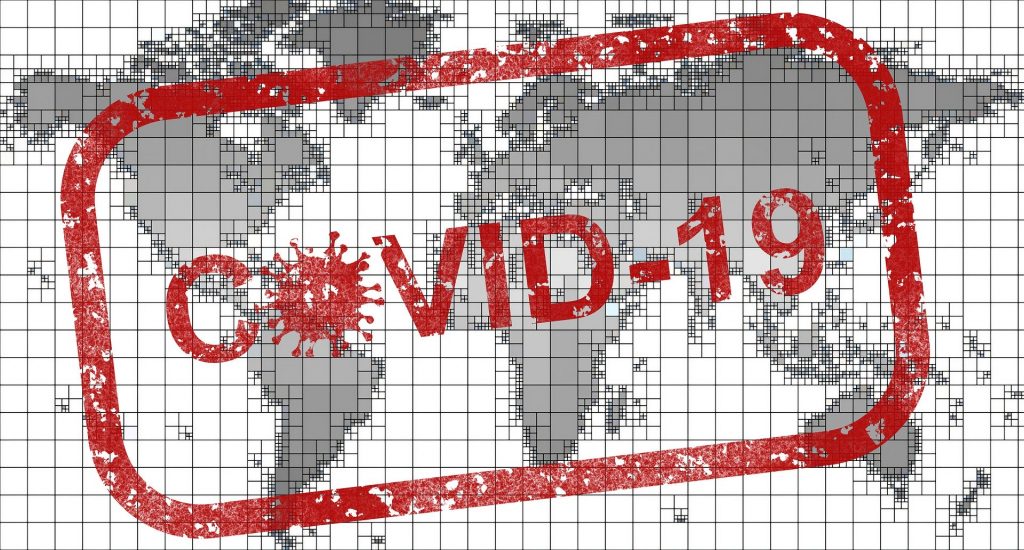 As the COVID-19 pandemic worsens and becomes increasingly widespread, you will likely be facing more and more questions from your clients regarding business continuity planning.
COVID-19 has already led to huge business interruptions, supply chain issues and liability concerns—all of which can open your clients up to claims. Employers, no matter their industry or size, are facing unprecedented challenges and they need your advice to protect their business.
Help guide your clients by educating them about how COVID-19 impacts their policies, reviewing their existing coverage and working with them to determine what steps they need to take to control their losses.
COVID-19 and Business Interruptions
As more and more businesses close due to the coronavirus, there's a growing question of whether or not business interruption insurance can help policyholders make up for lost revenue.
In the event of a loss, business interruption insurance often provides coverage for income a business would have earned had it been operating normally. It can also help pay for expenses like employee wages, taxes, rent, loan payments and relocation expenses.
However, business interruption insurance is typically triggered by a direct physical loss or property damage. What's more, most business interruption policies generally have exclusions in place for viruses, bacteria and pandemics. As such, COVID-19 would likely not be considered a covered loss.
Communicating this information to your clients will be difficult, but is critical in helping them better understand where their business stands financially. By working with your clients to review policy wording, you can help them evaluate their existing policies and the extent of their coverage.
Supply Chain Issues
In addition, you may be getting questions from clients regarding their contingent business interruption insurance (CBI) policies. Unlike traditional business interruption insurance that compensates the policyholder for a loss resulting from damage to its own property, CBI lets businesses transfer the risk of certain losses to the property of a third party.
As supply chains nationwide continue to be disrupted, many businesses are hoping that CBI will cover them. However, it's important to remember that CBI policies have many of the same considerations as traditional business interruption insurance. For instance, with CBI coverage, the covered third-party property may be specifically named, or the coverage may simply blanket all customers and suppliers.
Additionally, similar to traditional business interruption policies, some form of property damage will need to occur before coverage is triggered. Contamination may constitute as property damage depending on the language and insurer.
Insurance brokers will need to work with their clients to review policy language to make sure their suppliers are included in the policy and assess the extent of their coverage.
Answering Liability Questions
You may also be receiving lots of questions from your clients regarding their liability concerns. COVID-19 creates a whole host of new liability issues, particularly if employees, customers or guests allege they became ill due to a business's negligence.
Here are some considerations to take into account when speaking with your clients about liability:
General liability insurance – General liability insurance, or commercial liability insurance, protects your clients from loss should they be liable for property damage or personal and advertising injury caused by their services, business operations or employees. When it comes to COVID-19, general liability policies should provide coverage and allow employers to defend against claims. In order for a claim to be valid, the claimant would need to allege the virus was contracted due to the insured's negligence and detail how, when and where they got sick, which could be difficult to pin down.
Directors and officers (D&O) insurance – Shareholders and other stakeholders could sue your client if they believe they failed to respond appropriately to COVID-19 concerns. For instance, stakeholders may contend that management failed to develop adequate contingency plans or detail how COVID-19 could impact the company's financial performance. It's worth mentioning that most D&O policies exclude coverage for bodily injuries, but may offer some protection depending on specific allegations. With this in mind, it's essential that you work with your clients to review the scope of their D&O policies to confirm they are covered in the event of an incident.
These are just a few of the ways COVID-19 could impact your client's insurance. By providing proactive education and communication on these topics, you can help them better protect their business during this time of uncertainty.
By Brendan Zyvoloski
Originally posted on zywave.com