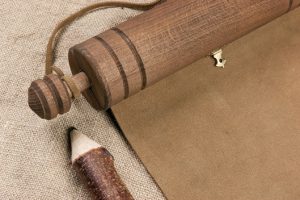 Learning and development is changing.  Much of the change can be sourced back to the evolving demands of consumers and its impact on companies.  In fact, according to LinkedIn, 91% of learning and development leaders say the skills needed to be a successful employee in that ever-changing environment are not what they once were. Generation Z professionals, the group behind Millennials, largely agree.  76% say the skills needed today are different than the skills past generations have needed.  That leads some to believe traditional learning and development strategies may be obsolete.  The reality is they're not, but they are in terrible need of updating.  So how to accomplish that goal.
Here are eight ways HR professionals can update their learning and development content and strategy.
L&D Obsolete?
Check the competition
Every single leader wants to know what the competition is doing.  That's why it's important to research what similar entities in the industry are doing to train and develop their employees.  According to the Society for Human Resources Management, or SHRM, start looking at social media to see what employees are discussing when it comes to training.  The organization also suggests finding reports and case studies dedicated to the topic that can fuel the need for changes in your organization.
Lay out the vision, goals and metrics
Focal Leadership LLC says this is critical because these attributes need to align with the organization's strategies and business priorities.  This provides a perfect compass as you attempt to navigate the options available to you in terms of solutions.  It's important to have this laid out from the start.  You have to be able to set a plan, organize what it's going to take to be successful at the plan and then judge that success based on the metrics you chose.
Take stock
Before buying or changing strategies, it's important to understand what you have and whether or not it is working.  Focal Leadership also suggests knowing all the following information about that inventory:  name, type, objective, vendor, success measurement and occurrences.  You need to know whether or not you need to change something or leave it alone and 'grandfather it in' to your updated learning and development strategy.  The only way to do that is to understand the success rate of each strategy.
Figure out the gaps
You need to identify the gaps in your employees' skills.  Mitre Finch suggests looking at performance appraisals and one-on-one interviews.  This will help inform decisions that need to be made in regard to content and transmission of that content; what's the best delivery system needed.
Employee Feedback
You also need employee feedback.  Employees, especially Millennials and Generation Z workers, want to have their opinions heard.  This is a perfect opportunity to hear from them and figure that input into decision regarding the learning and development strategy.  It's also important to get feedback after you initiate a new strategy or plan.  This will generate information on whether or not the new solution is working from an employee perspective.
Employees should own development
No one more than the employee knows what they need in terms of learning and development.  That's why ownership should really fall to them instead of learning and development leaders.  That being said, it is important for leaders to partner with employees to help drive those learning opportunities and to develop their team in order to achieve success.
Stack the culture in favor of learning
Learning shouldn't always be handled in the classroom setting.  Look for experiential opportunities or opportunities to break the mold a bit.  Also, embed learning into the culture.  Make employees understand that they have access to learning all the time.  Make it a point to create opportunities for them to engage with content, and once they have mastered the content, see that they put it to use in the workplace.
Treat learning as an investment
There is no doubt that some employees feel their company does not invest in them from a learning perspective.  And to be quite honest, not all companies do.  Regardless, companies need to integrate company values and competencies into daily work routines.  This reassures employees that companies are investing in their development. 
Want to know more?
As previously alluded to, L&D is falling short for the modern workforce. In fact, according to a survey from Degreed, respondents gave their employers an overall Net Promoter Score of -25 on their learning and development strategies.
But many business leaders know this already. What they don't know is how to fix it.
The good news is that employees still love learning and they're looking for organizational guidance. By honing in on the data and insights that impact how people — and companies — learn, you can make smarter investments in your most valuable assets: your people's skills.
by Mason Stevenson
Originally posted on HRExchangeNetwork.com