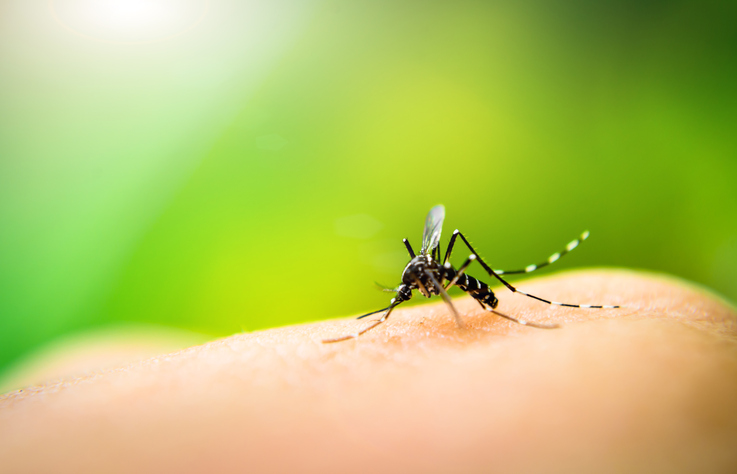 Within the past few days, the Centers for Disease Control and Prevention have confirmed the transmission of the Zika virus by mosquitoes to individuals in Miami-Dade and Broward counties in Florida. Before this confirmation, the virus had been spread in the United States only through sexual transmission. The news of the spread of the virus by mosquitoes raises the threat level for employers and employees.  It also raises employment law issues for employers regarding actions that they should and should not undertake with their employees to deal with the Zika virus threat.
Protecting employees
Under the General Duty clause of the Occupational Safety and Health Act, employers have a duty to provide a safe workplace for their employees. With respect to protection of employees from the Zika virus, the CDC and the Occupational Safety and Health Administration jointly issued guidance to employers on April 22, 2016, providing advice on protecting employees from occupational exposure to the virus.
The guidance recommends that employers consider a number of steps, including the following:
Inform workers about the risks of Zika exposure and educate them in ways to protect themselves;
Provide to outdoor workers insect repellents (which have been approved by the Environmental Protection Agency) paid for by the employer;
Provide outdoor workers with clothing that covers employees' hands, arms, legs, and other exposed skin, and encourage them to wear it;
Eliminate any standing water whenever possible; and
Consider the accommodation or reassignment of employees who express a concern about the risks associated with mosquito bites and the Zika virus.
What employers shouldn't do
As with many areas of employment law, what appear to be common-sense solutions may run afoul of various employment laws, including the Americans with Disabilities Act, Title VII, and the Occupational Safety and Health Act.
Do not require return-to-work medical examinations for employees who have traveled to an area with a Zika outbreak. Under the ADA, a medical examination of a current employee is allowed only if it is job-related and consistent with business necessity (and in a few other limited circumstances that will probably not apply to Zika travel). All of the evidence presented by the CDC so far indicates that Zika does not spread through casual employee-to-employee interactions such as handshakes, or use of the same water cooler. As a result, even if an employee travels to a Zika-infected area, and even if he is infected by the virus, there is not a sufficient reason to believe that he would represent a direct threat to other employees through the type of casual contacts typical in an employment relationship. Without such a direct threat, there is no business necessity to justify requiring an employee returning from a Zika-infested area to undergo a medical examination before returning to work.
Do not impose quarantines on employees who have traveled from Zika-infested areas.  Because public health agencies have not taken steps to isolate or quarantine individuals who have traveled from these areas, employer efforts to do so could result in potential liability under the ADA, medical privacy laws, and possibly even under Title VII prohibitions on national origin discrimination.
Do not ban pregnant employees, employees who are considering becoming pregnant, or male employees with pregnant partners from traveling to Zika-infested areas. Just as employers may not prohibit pregnant employees from performing duties that (based on an employer's judgment) present a risk to the employee or her unborn child, employers may not make decisions for their pregnant employees based on the risk of Zika infection. On the other hand, we know that in some cases, employers are required to accommodate employees on the basis of their pregnancy.  If a pregnant employee asks to be excused from travel to a Zika-infested area for a work-related task, the employer should seriously consider granting such an accommodation. In fact, some employers are permitting all of their employees to opt out of work-related travel to Zika-infested areas.
Do not discipline employees who refuse to work in a Zika-infested area where those employees have an objectively reasonable belief that working in the area would subject them to an imminent threat of serious illness. It is unlikely that an employee could establish such an objective belief because of the ability to take precautions to prevent infection. However, employers should not rush to discipline employees who raise such concerns.