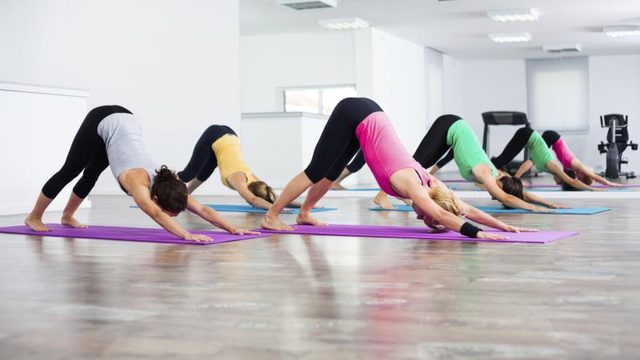 Companies implement workplace wellness programs to improve the health of workers, increase productivity and decrease the costs related to health care and employee absenteeism. The Centers for Disease Control and Prevention promotes workplace wellness programs as a way to improve the health and quality of life for Americans and reduce the nation's health-care costs.
Workplace Wellness Programs
Workplace wellness programs focus on healthy lifestyle choices and prevention of disease and injury. Wellness programs are often offered in partnership with health insurance companies. Companies may contract with businesses that specialize in designing, implementing and operating wellness programs. Employees may choose to participate, but companies usually offer incentives for participation. Companies seek to create a wellness culture through activities, events and online components that encourage employees to track their participation and success.
SAS
SAS, an international software company located in North Carolina, offers its employees a wellness program built around its Recreation and Fitness Center, or RFC. The RFC is open to SAS employees, retirees and family members. The wellness program includes health checks, smoking cessation and rewards for fitness accomplishments, participation in leisure time activities and completion of the six-month Your Way to Wellness program. The on-site health care center provides primary health care and preventive services to employees and covered dependents.
University of Alaska
University of Alaska employees may complete a personal wellness profile to identify health concerns and guide their participation in on-site health and wellness activities. The UA Health in Action program, in partnership with Wellness Initiatives Network for Alaska, also serves as a portal for university employees to health and wellness activities. Employees may participate in health screenings, fitness events, health seminars, health coaching, wellness breaks and online health tracking. The university provides incentives for participation in some programs.
Hamilton Utilities Corporation
Hamilton Utilities Corporation focuses its workplace wellness program on creating a healthy workplace. The corporation program encourages employees to take charge of their physical and mental health while requiring management to take a holistic approach to worker health that includes workplace safety, a supportive environment and employee empowerment. The workplace wellness team evaluates and implements wellness programs. Management's role is to support wellness efforts through training, incentives for participation and policies such as requiring healthy food choices in vending machines and at workplace events.
Originally published by Livestrong – Read More