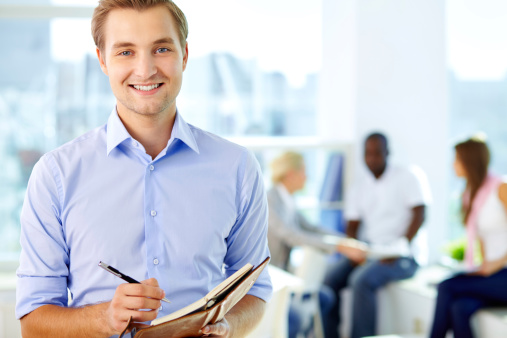 Thousands of high school and college students are getting ready to participate in the time-honored tradition of summer internships and co-ops.
According to the 2015 National Association of Colleges and Employers (NACE) survey, about 51.7 percent of interns and 37.8 percent of co-op participants got hired after their programs ended, which means that most internships lead to viable career opportunities for interns and vital additions to the workforce for employers—almost immediately.
So, how does a company get the most from an internship program and ensure the experience is a win-win for both the employer and the intern?
Compensation
The best advice is that if there is any doubt, pay the intern. But if you are struggling to decide whether or not to pay your interns, review the following Fair Labor Standards Act (FLSA) requirements to determine whether the training you provide during the internship meets the "learner/trainee" rules for an unpaid internship:
The training must be comparable to that given at a vocational school. (For example, the intern could pay to receive the training somewhere else).
The training must benefit the student.
The student would not replace a regular employee. (The intern cannot fill in for someone on a short-term disability or out for the day.)
The employer does not immediately benefit from the student's activities. (This requirement is especially troublesome for employers because the company does expect to receive a benefit from the intern's labors. Practically, this means the intern cannot deliver mail, sort files, file papers, organize a person's calendar, conduct market research, write reports, schedule interviews or any other job that assists the employer in any way in running their business).
There is no promise of a job following the training.
Both the employer and the student understand that no wages will be given for the training period.
Review the Department of Labor fact sheet regarding student interns for more detailed information. In addition to the federal rules, states may have additional conditions that employers must satisfy. Failure to offer training meeting these mandates for unpaid status could lead to employer penalties, including back wages and possible overtime pay to both present and former interns.
If you decide to pay interns, you probably want to know how much to pay them.
Another 2015 NACE survey found that companies expect to pay bachelor's degree-level interns an average of $17.20 per hour, up from the 2014 average of $16.35 per hour. Pay for high school teens is typically minimum wage.
Hiring
Hiring interns can be a great business decision, both for the employer and the student. The NACE survey says, "The primary focus of most employers' internship and co-op programs is to convert students into full-time, entry-level employees (70.8 percent and 62.6 percent, respectively)."
Because the intern could end up being a full-time employee later, try to hire the intern based on your company values to help you find the right person for the long term. Learn how hiring the wrong person can cost you.
Make sure you develop an intern policy and thoroughly define the internship program, such as compensation, benefits eligibility requirements and the intern's at-will status. Setting expectations from the beginning will make sure everyone gets off on the right foot.
Management
Once your intern is on board, make sure you follow all child labor laws; visit the Department of Labor Youth Labor site for more information. Check your state labor laws, which may require stricter child labor standards, and check for other requirements, such as whether your state requires work permits or proof-of-age certificates for minors.
To avoid the possibility of FLSA violations, companies should ensure their interns accurately capture time worked and are paid for all of their hours of work.
Your company can be held responsible for the actions of any workers, including paid and unpaid interns, so make sure interns know and follow all company policies.
One thing to remember when working with interns is that they will often need more supervision and guidance than regular employees, so make sure you can invest the time and effort needed. The last thing you want is for an intern to leave feeling unaccomplished and everyone believing it was a waste of time. Reliable supervision is also the key to preventing problems, including injuries, discriminatory actions and performance failings.
Speaking of performance, make sure you build in feedback loops and evaluations throughout the internship so both the supervisor and intern understand what's working and what's not.
The keys to getting the most from summer interns are planning ahead with policies and pay, setting expectations for all involved, hiring the right people and making sure you have time to manage them effectively.
Originally published by ThinkHR – Read More